The digital receipt is the sustainable solution for the point-of-sale. Save resources and protect the environment at the same time.
Available both as part of RetailForce's Fiscal Middleware and as an independent service.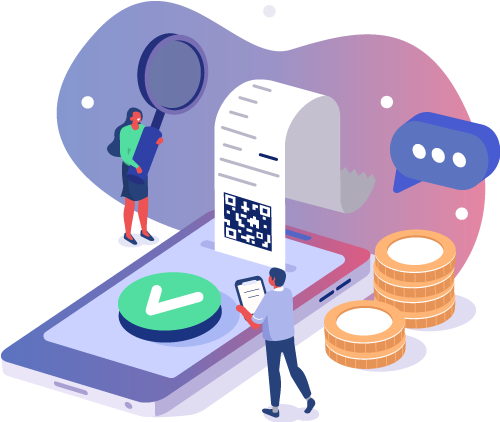 Do away with harmful thermal paper, for the sake of your customers' health and the environment.
Digital receipts are not only sustainable. They can also be easily and conveniently forwarded for further use.
With the digital receipt from RetailForce, you fulfil the receipt issuing obligation in Austria and Germany, for example.
The substances contained in thermal paper are suspected of having a negative effect on health. Furthermore, the production of thermal paper devours valuable raw materials such as wood, water and electricity. Every day, kilometres of sales slips end up in the waste.
All this harms our ecosystem and ultimately all of us.
Receipts printed on thermal paper are also not very suitable for long-term storage. Thermal paper is not document-proof. Direct sunlight or even tanning agents, which are often contained in purses, cause the writing on the paper to fade. Although there are also thermal papers with durability guarantees, in order to ensure this, the general conditions such as ambient temperature and humidity must be right.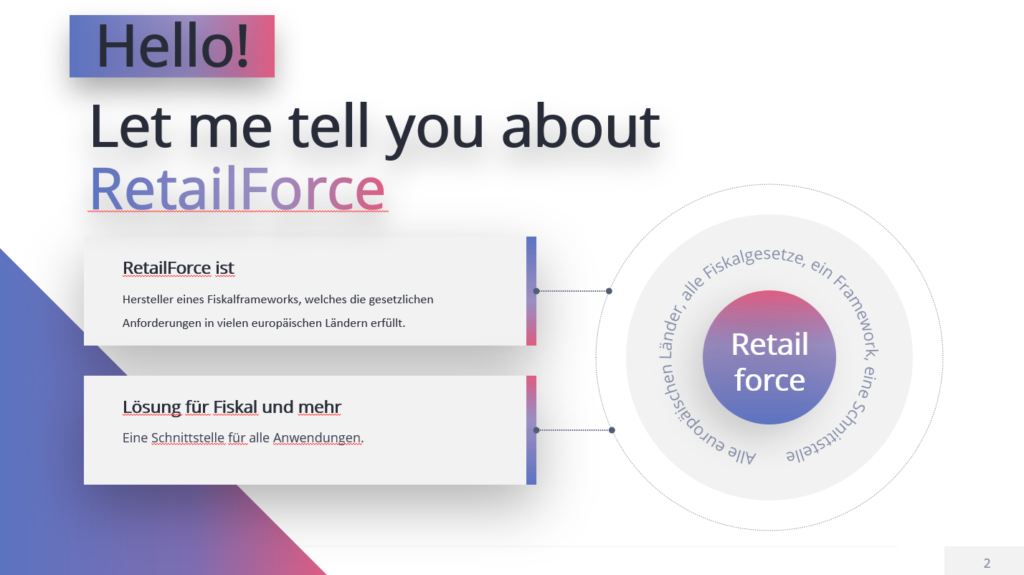 Presentation required? We'll be happy to send it to you via e-mail.
We believe that in times of advancing digitalisation, printed paper receipts have long been superfluous. Issue receipts to your customers in electronic form. With the Digital Receipt from RetailForce, you sustainably fulfil any obligations that exist in many fiscal countries – for example in Germany, Italy and Austria. Ultimately, the digital receipt is the only way to comply with the receipt sharing obligation and put an end to the waste of thermal paper.
Digital receipts are stored unchangeably in the proven long-term archive of the RetailForce Cloud. This way they are protected against loss and can be retrieved at any time if you or your customers need the receipts.