One Interface
Instead of developing interfaces for each fiscal country, you only connect your system to one interface.

All requirements
RetailForce continuously fulfils all country-specific fiscalisation requirements for you.

Savings
RetailForce handles the implementation of all updates to new fiscal requirements.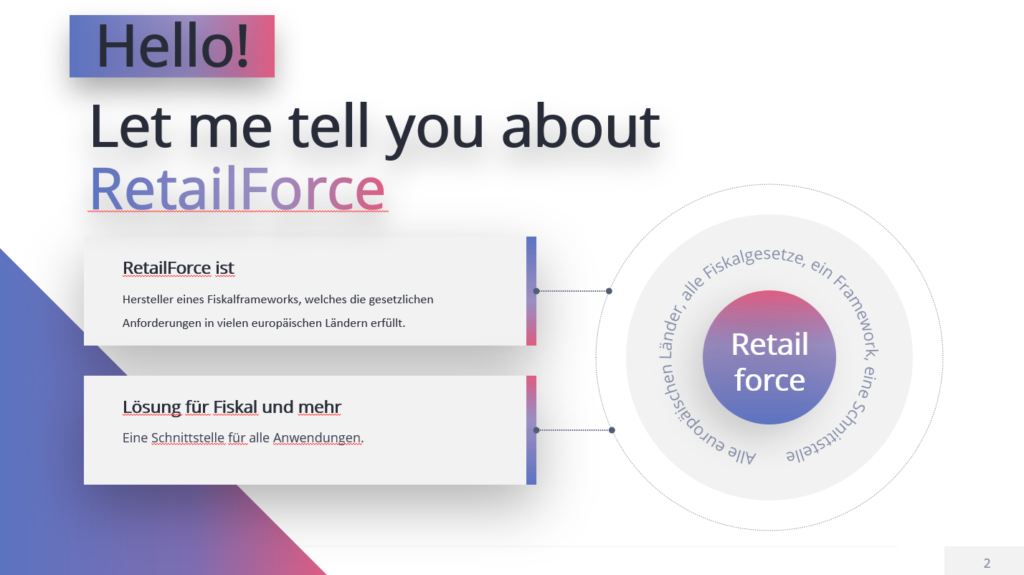 Presentation required? We'll be happy to send it to you via e-mail.
No costs.
A free edition which meets the minimum fiscal requirement available for each country without fiscal printers.
The best for starters.
Good value. The most essential features for each country and more at a compact price.
Features that are worth it.
Comparable. Better. Including premium features that are worth it.
Everything automated.
Completely automated. Make fiscalization a breeze.